I know that it is early June, but there are several things that I've found/seen/purchased this month that I just love.  I linked the things I could find online (note: only the Amazon one is an affiliate link).  Here are my favorites so far…
This top from WalMart.  It is on sale for $11.50 online right now.  I have wanted an off-the-shoulder top for a long time and have never found one I've loved.  This one is perfect.  The chambray goes with so many things and the length of this is great (just past the bottom).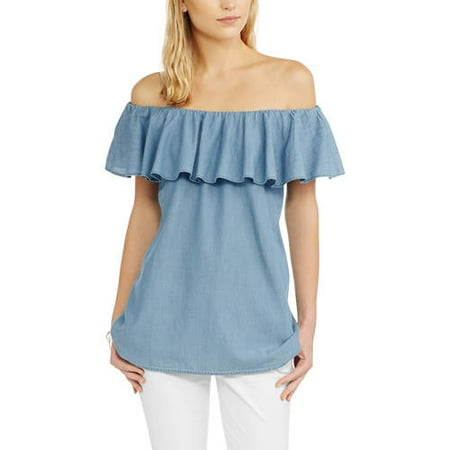 This hat.  Also, from WalMart.  I'm not much of a hat person, but this was $3.44 and I'm going to get it personalized.  I love a good bargain!  Check your local stores to see if you can find it.  I'm planning on gifting some personalized ones to family members on vacation.
This crossbody wallet, found at Charming Charlie's.  It was only $18 and will be perfect for vacation and quick trips to run errands this summer.  It is just big enough to hold my phone (with case on) and a few other small items.
This water bottle, available at WalMart.  I don't hardly ever shop at WM, but apparently I found lots there this month.  Haha!  I love this bottle because it keeps drinks hot or cold for hours and has a lid.  I'll be taking this to church camp and on vacation.  It comes in a variety of colors and runs for $9.74.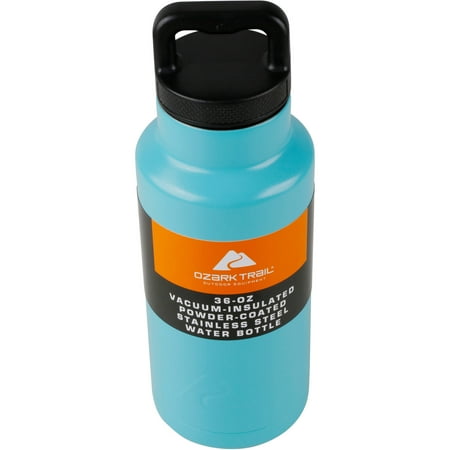 This online workout.   It's the best way to get in a good, legitimate workout in your own home.  I find it very cost-effective ($39 for 3 months) and love the variety of the videos.  Yoga is my current favorite.  It also includes the Beachbody meal plans and fitness trackers.
This easy lunch.  Make-your-own salad is a favorite of the kids and mine. Stick some toppings in different bowls and let them have at it.  I usually serve with homemade Whole30 Dump Ranch. Healthy and delicious.
This box subscription.  Birchbox is the best and I always look forward to getting the mail when I know a new box is coming.  It is only $10 a month and allows me to try lots of pricey brands of makeup, haircare, and skincare.  This month, I got a great mascara from Benefit and a matte lipcolor that is great for summer, among other things.
This swimsuit from Amazon.  Bathing suit shopping is the worst.  I think I tried on pretty much every modest swimsuit in town and came up short.  I decided to just order a couple from Amazon, knowing I could return them if they didn't fit.  This suit is a winner!  I bought it in blue/black for around $22.  It covers everything and is extremely cute in person.  Make sure to pay attention to the size charts if you purchase.
This ice cream.  My local grocery store just started carrying this and the Sea Salt Caramel flavor is dreamy.  It's pricey (around $5 a pint), but I'm the only one who eats it so it's not such a big deal to purchase once or twice a month.
What have you been loving this month?  Anything I need to try?